Welcome Students
We see our Students as the future of our church. They bring so much life and energy wherever they go and have so much potential in front of them. We really believe that "Planted in the House of the Lord, they will flourish in the courts of our God," (Psalm 92:13).
"Big things happen when leaders of different generations come together around a vision for the future."

—Kevin Gerald
Weekends and Wednesdays is how Students grow in relationship with God and each other. Throughout the month, we will have opportunities for students to get together to hangout, build relationships, and be in a safe, positive environment with other students. This is a great way for them to bring their friends. Who said church stuff can't be fun?
WEDNESDAYS Bellevue & Tacoma
Every Wednesday, we provide opportunities to worship, learn God's word, hang out, and make new friends. These nights are led by Young Adults, and each Wednesday is different. Below is a breakdown of the month.
MONTHLY BREAKDOWN
1st Wednesday: One Big Night
2nd Wednesday: Acoustic Worship / Life Groups / Hangout Time
3rd Wednesday: 35 Minute Service / Life Groups / Hangout Time
4th Wednesday: House Party / Life Groups / Hangout Time
5th Wednesday: Off-campus Event (i.e. bowling, skating, Champions Foundation Initiatives, etc.)
"Let each of you look not only to his own interests, but also to the interests of others."

—Philippians 2:4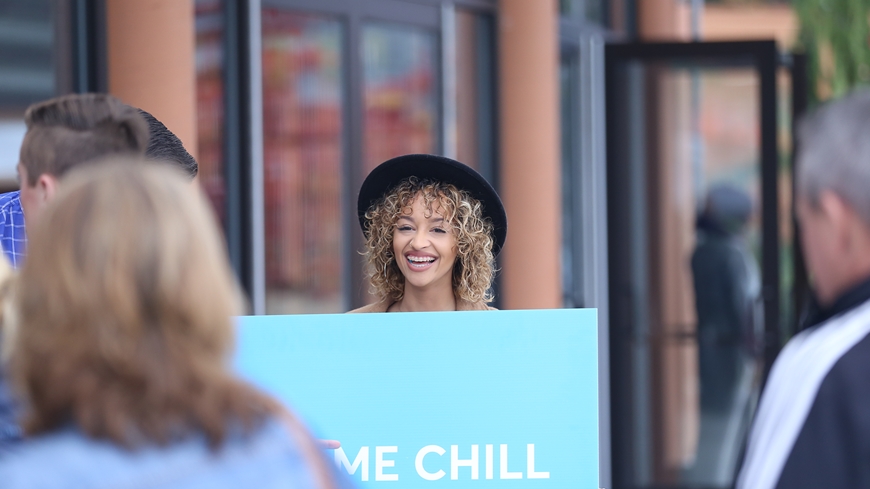 WEEKENDS
We believe that it is so important to be a part of the local church and not just attend. There are so many areas to get involved, and we're encouraging every Student to serve on a team.
Our goal is to have our weekend services full of energy and a life-giving atmosphere, and that's what our students will provide when they serve all over the campus in the Coffee Shop, on the Connections Team, in Kids Classrooms, and so much more.
But, we're also encouraging that Students sit in a service each weekend, and we have provided a place just for them in the main auditorium called our Student Section. You can't miss it, because Students holding signs all over it.