See You Soon | Aug. 6–8, 2018
The purpose of Team Church is to equip people to build churches that impact communities for Christ.
Pastors and Teams
We'll take good care of you
It is our honor to host pastors and teams at our conference each year. Contact Brandon & Lindsay Stewart (Team Church Network Directors) if you have any questions.
Team Concierge
If you're bringing a team of 10 or more, we'll assign a host for you throughout conference to help with anything they might need.
Lead Pastors Lounge
We'll have a space throughout conference for Lead Pastors to relax, meet other pastors and hang with the Champions Centre team. We'll even have a space for your kids!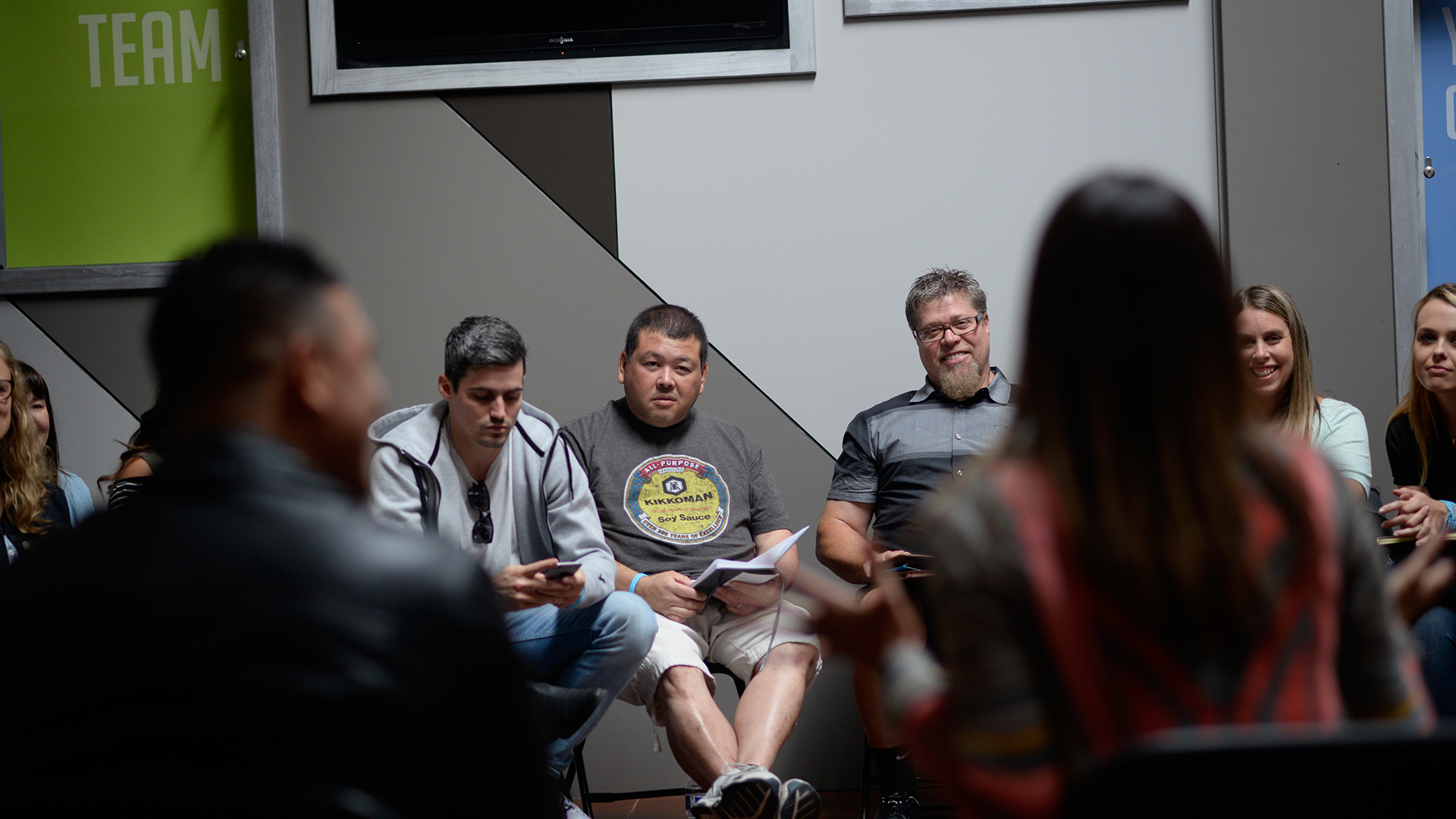 LABS
Each afternoon features two hours of labs in smaller settings, to equip your team with new strategy and thinking. This year's theme is Closing the Gaps: Moving from where you are to where you want to be. People know where they are in an area, and they know where they want to go. The labs are designed help them to close the gap between the two. Labs are avialable for various areas of ministry including lead pastors, small group leaders, creative teams, student ministries, platform communicators, connections teams, and more!
MEETUPS
Meetups are an updated version of what we have previously called Roundtables. The idea is to get the people who are attending the Meetups to spend most of the time connecting and talking to one another about their ministry areas. Meetups are offered at three different times during the conference each with a different focus:
Morning Meetups
These will be offered in the mornings and will focus learning something new. Each one will have a specific topic of interest, and you'll have an opportunity to discuss with each other at the end of each one.
Lunchtime Meetups
These will be held during lunch times and will be very informal. You may be discussing with your peers what is and isn't working in your area, because this time is designed to work together to find solutions and fresh ideas.
Post Conference Meetups
These are happening on the final night of conference at two restaurants near by. Keep the party going and connect with us!
Accomodations
Need a place to stay while in town?
Hotels

4.5 mi

Holiday Inn Express & Suites
2102 S C St, Tacoma, WA 98402
(253) 272–2434
Make reservation
Discounted Rate available until June 19, 2018 Promo Code: TCC

4.9 mi

Courtyard Tacoma Downtown
1515 Commerce Street, Tacoma, WA 98402
(253) 591–9100
Make reservation
Discounted Rate available until July 10, 2018

5.1 mi

Hotel Murano
1320 Broadway Tacoma, WA 98402
(253) 238-8000
Make Reservation

6.6 mi

Fairfield Inn & Suites by Marriott Puyallup
202 15th Ave SW Puyallup, WA 98371
(253) 770-3100
Make Reservation
Discounted Rate available until July 6, 2018

6.7 mi

Hampton Inn & Suites Tacoma/Puyallup
1515 South Meridian, Puyallup, WA 98371
(253) 770–8880
Make reservation

Ask for Champions Centre Team Church Rate.