Fighting For Our

Families
Resources To Help You Connect With And Lead Your Family
Raising Parents by Jonathan Brozozog
Anyone who has welcomed another person into their family is well-versed in the challenges associated with that labor of love. However, families of all types joyfully embrace the endeavor, whether they feel prepared or not. In Raising Parents, Jonathan Brozozog and his wife Joanne reveal that how people are trained to parent is equally as important as how parents train their children. Based on their experience of parenting their eight children, the Brozozogs share information that applies to families of all sizes in the following areas:
Where to find parenting wisdom in the Bible
How to nurture the entire child: body, soul, and spirit.
How to create an environment of grace and offer redemption after mistakes have been made.
When to modify parenting expectations as children mature
And much more!
Whether you are a veteran or a novice in the world of parenting-the parent of many, one, or none-it's neither too late nor too early to intentionally sow into your parenting legacy.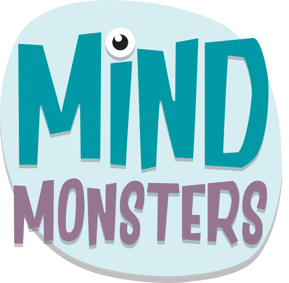 Mind Monsters Book



Have you ever struggled with fear, worry, or doubt? Yeah, us too. That's why we have The Mind Monsters for Kids Book. It teaches your littles ones how to defeat the negative invaders of the mind in a fun and interactive way! Pick up your copy today.
Mind Monsters Devo



Have you ever struggled with fear, worry, or doubt? Yeah, us too. That's why we have The Mind Monsters for Kids Book. It teaches your littles ones how to defeat the negative invaders of the mind in a fun and interactive way! Pick up your copy today.
Mind Monsters Devo



Our Parent Guide is designed to help you create conversations with your little ones as they learn about Mind Monsters and how to defeat them.
Tiny Theologians



TIny Theologians exists to help kids grow in knowing and loving God through his Word through Gospel-centered and theologically-rich discipleship tools for children ages 2 to 12. Our line of discipleship tools clearly and simply teach theology, discipleship, Biblical literacy, and church history.
Tuttle Twins



The Tuttle Twins create content to help kids understand challenging government topics, helping parents convey the principles of freedom to their kids in a fun way. How do you describe economics to a 7-year-old? Should your preteen care about the government? Are your kids learning about the free market in class?
Each book in this series focuses on a different aspect of the principles of a free society: free markets, competition, individual rights, the non-aggression principle, personal responsibility, protectionism, and a variety of other issues—all boiled down to core concepts that children of different ages can easily grasp
10 Questions Every Student Should Ask and Answer About Christianity



Going to school, hanging out with friends, or scrolling through social media feeds, teenagers are sure to face real challenges to faith in Jesus Christ. And whether you consider yourself a Christ follower or not, these questions can seem like deal breakers.
Backed by state-of-the-art research, personal stories, Harry Potter illustrations (warning: spoilers!), and careful biblical study, this book doesn't dodge tough questions. Instead, it invites teenagers to ask their hardest questions about Christianity and to find surprising, life-giving answers.
Why We Love PragerU Kids
PragerU Kids has done an excellent job of taking big complex topics and breaking them down into age-appropriate sound bites through engaging video series that your kids and youth will love. This free-streaming platform is a great combination of Bible, history, and fun that your family can enjoy learning together.
Parents, there's also great content that's just for you! Head to PragerU to check out everything they have to offer for you and your family today.
Tools To Lead Your Family At Home
Want to lead your family spiritually at home, but are still finding your footing? We got you! This 7-day family devotional requires no prep. Simply click on the devotional for the day and follow the instructions. It lays it all out for you––from what to say to how to pray. This is a great way to start healthy conversations around the Bible together as a family.
Are You Tired of Netflix?
Want worry-free streaming entertainment for your kids? Yippee is a great option packed with faith-filled shows your family will love!
Early Childhood Learning
We love The Bible App For Kids because it is targeted for your littles at home. Explore the Bible together through animated stories and interactive activities. Your preschooler will love learning the greatest story ever told in a fun and fresh way!

Active Christianity
Full of videos, blogs and content that will help you find a biblical perspective on issues, culture, and more.
Covenant Eyes
Covenant Eyes is an app designed to help you and the ones you love live free from pornography. The Covenant Eyes app tracks activity on your devices. Over 1.5 Million people have experienced victory over porn through this app.

Dr. Tanita Maddox Resources



Check out Dr. Tanita Maddox's talk "Intro To Gen Z Apologetics" or pick up her book "Ever-Changing Culture Never-Changing God" by clicking the link below.
May 2023 Parent Night



Hear a conversation from individuals in the community trying to make a change in our state and education system, and ways that you can be the change too!
Connect Deeply With Your Children
Watch the message from GenZ Expert, Dr. Tanita Maddox, where she equips us with four questions on connecting with your children.
Kingdom Race Theology
Pastor Kevin & Pastor Lonnie Keene have a conversation about Kingdom Race Theology.
Center For Biblical Unity
A great account for awareness, what the Historic Christian perspective is on that issue / what the Bible says and what we can do in response to fight for our families.